Château Gaby Amphorae Cabernet Sauvignon - Édition Limitée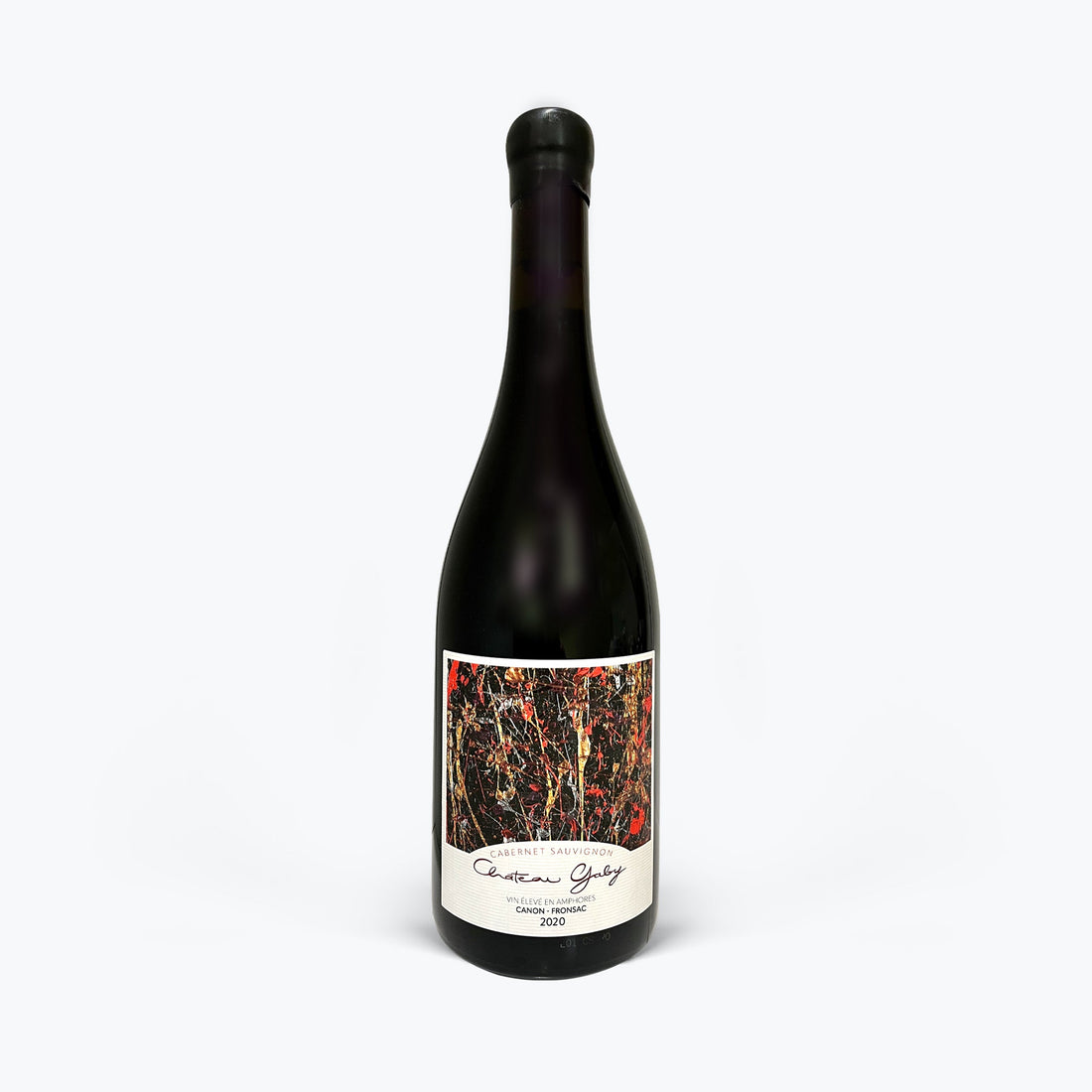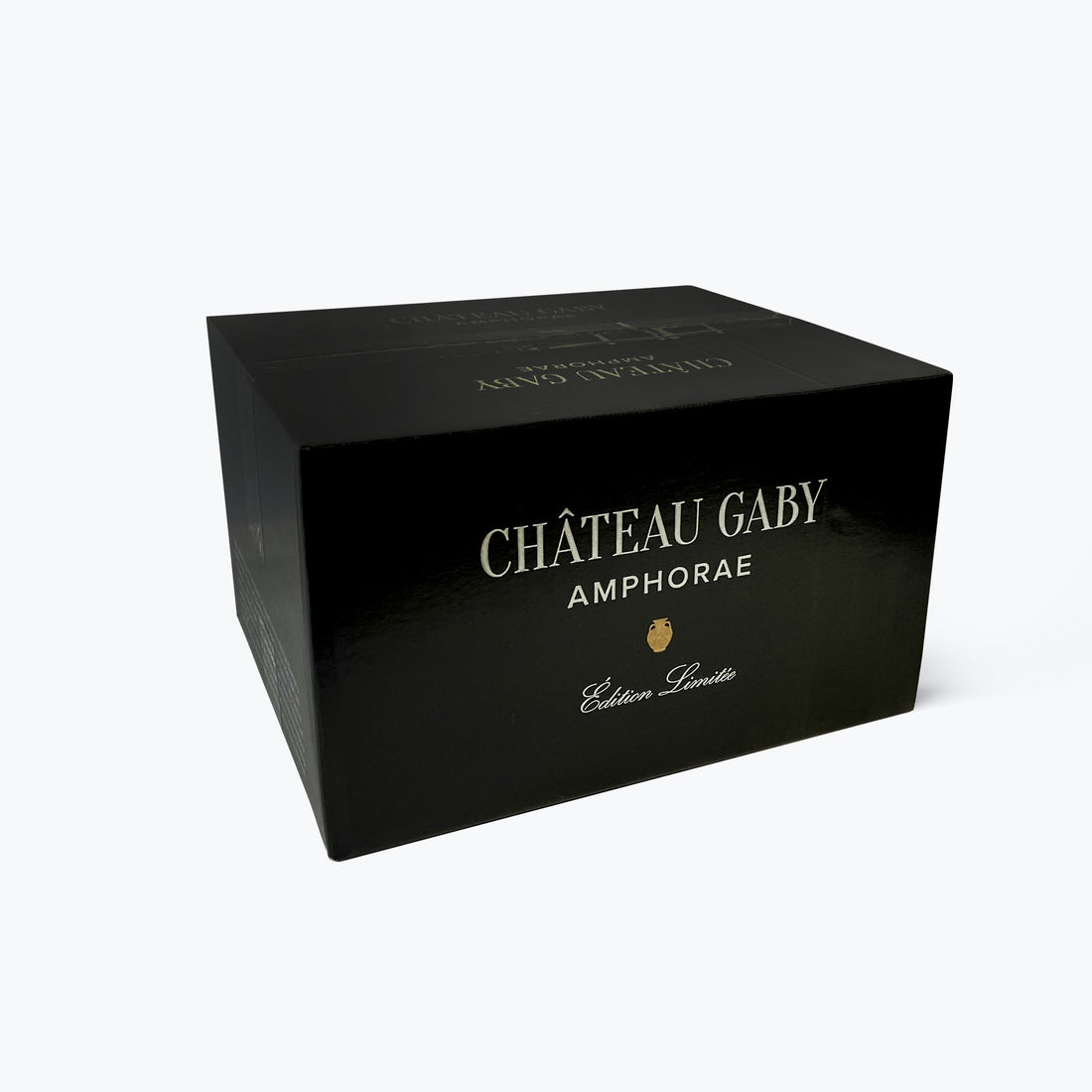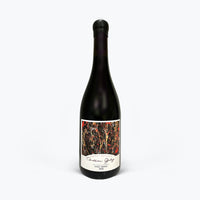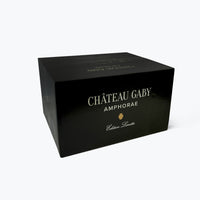 Château Gaby Amphorae Cabernet Sauvignon - Édition Limitée
FREE SHIPPING
Winemaking Notes Cabernet Sauvignon - Intense garnet color. Nose of blackcurrant, cedar wood and delicate white flowers. The attack is rich and silky, the tannins are fine and accented with fresh mineral notes.
Annual Production The production of Amphorae is limited to only 650 bottles.
Terroir The limited edition Amphorae comes from micro sections of the limestone hillsides of Chateau Gaby in Canon-Fronsac. The sites have been selected on the South and South-West hillsides bearing Arteries Limestone, a soil great for showcasing minerality and superior aromatic complexity to the native grape varieties -Merlot-Cabernet Sauvignon-Cabernet Franc.
Vintage Notes 2020 Notably early harvest producing high-quality vintage. Mild winter gave way to a chaotic spring strewn with bad weather. Summer temperatures soared and would carry through into early fall. This climatic cocktail in 2020 allowed us to achieve a great vintage. Harvest started 15 days earlier vs other years and the grapes were ripe and healthy. Acidity, alcohol and tannin were all in harmony giving structure and longevity to the wines. A complicated year for viticulture rewarded with exceptional wines.
Wine Making The 3 grape varieties are vinified separately in 30hl wooden vats, fermentation and maceration last 1 month, the fermentations are controlled at a temperature of 23-24 degrees Celsius in order to preserve the freshness of the fruit, the extractions are done by punching down to obtain silkier tannins. Then the wine is transferred to the Amphorae jars for 12 months of aging.
Amphorae Zen By Vin et Terre 10 hectoliter Italian sandstone jars were selected for the Amphore project. Damien chose stoneware because it is less porous than terracotta and oxidizes the wines less. This allows you to keep delicate freshness and aroma during aging.
Ships now
(Shipping to Alaska and Hawaii will be an additional $75)
Our wines are made with organically grown grapes and estate grown, which the winemaker personally cares for from vine to the wine.
How obsessed are we about making great wine a naturally as possible? We even play music to the vines twice per day - this practice is called "Genodics uses various sound waves and frequencies to stimulate the vines natural resistance to pathogens such as bacteria, fungus, and viruses. This allows us to leave out the chemicals and pollutants.... Pure as nature intended.
Estate Grown and bottled at the Château Not bulk wine, only wine we care for the entire season and we oversee the entire process.
Damien Landouar - Winemaker
A native of the historic town of Saintes just north of Bordeaux, Damien Landouar is the winemaker and estate manager for Château Gaby. For more than two decades, Damien has dedicated his career to winemaking in the Bordeaux region. Damien has a degree in agronomy and completed post-graduate studies at Vayres Rural Institute to expand his knowledge of winegrowing, oenology and the wine trade.
We are extremely passionate in our wine making and hope you enjoy the fruits of our labor.
Merci and Sante
At Château Gaby our winemaking process is a natural as it can be - Never adding flavorings or colorings - each year will taste a bit different - due to weather conditions, etc - this does make farming more difficult but we believe strongly this how wine should be a natural process, not made in a factory to taste the same year after year.
Château Gaby
Located just an hour's drive east from the city of Bordeaux, Château Gaby is a jewel of the Canon-Fronsac appellation. Nestled on a hilltop overlooking the vineyards, the 18th century château is a stunning representation of the area's long history of winemaking.

The first vines were planted on Gaby's hills in the 1600s. Today, the estate produces some of the world's finest Bordeaux wines. Lovingly restored in 2006, the interior of the château reflects the beauty of Bordeaux's countryside. The view from the chateau is spectacular and considered the most beautiful panoramic viewpoint in all of Bordeaux.
Château Gaby Bordeaux Wine Is A Blockbuster!
Decanter
"A blockbuster Fronsac, opaque red in colour, and with a very oaky nose that is sweet and intense…"
– Decanter Magazine
Forbes
"This 80/10/10 blend of Merlot, Cabernet Franc and Cabernet Sauvignon includes a beautifully light, clear and precise range of aromas of florals and red and black fruit—including violets—as well as aromas of sandalwood, clover and morels. In the mouth, this is a juicy red with tastes of mandarins, plums as well as mint and tarragon. Pair with blackened fish or beef bourguignon. 94 points"- Tom Mullen FORBES
The New York Times
"Fronsac. It's a little-known viticultural area close to two famous ones, St.-Emilion and Pomerol, According to one French tome, the Canon-Fronsac wines are rich and supple"
- Frank J. Prial New York Times