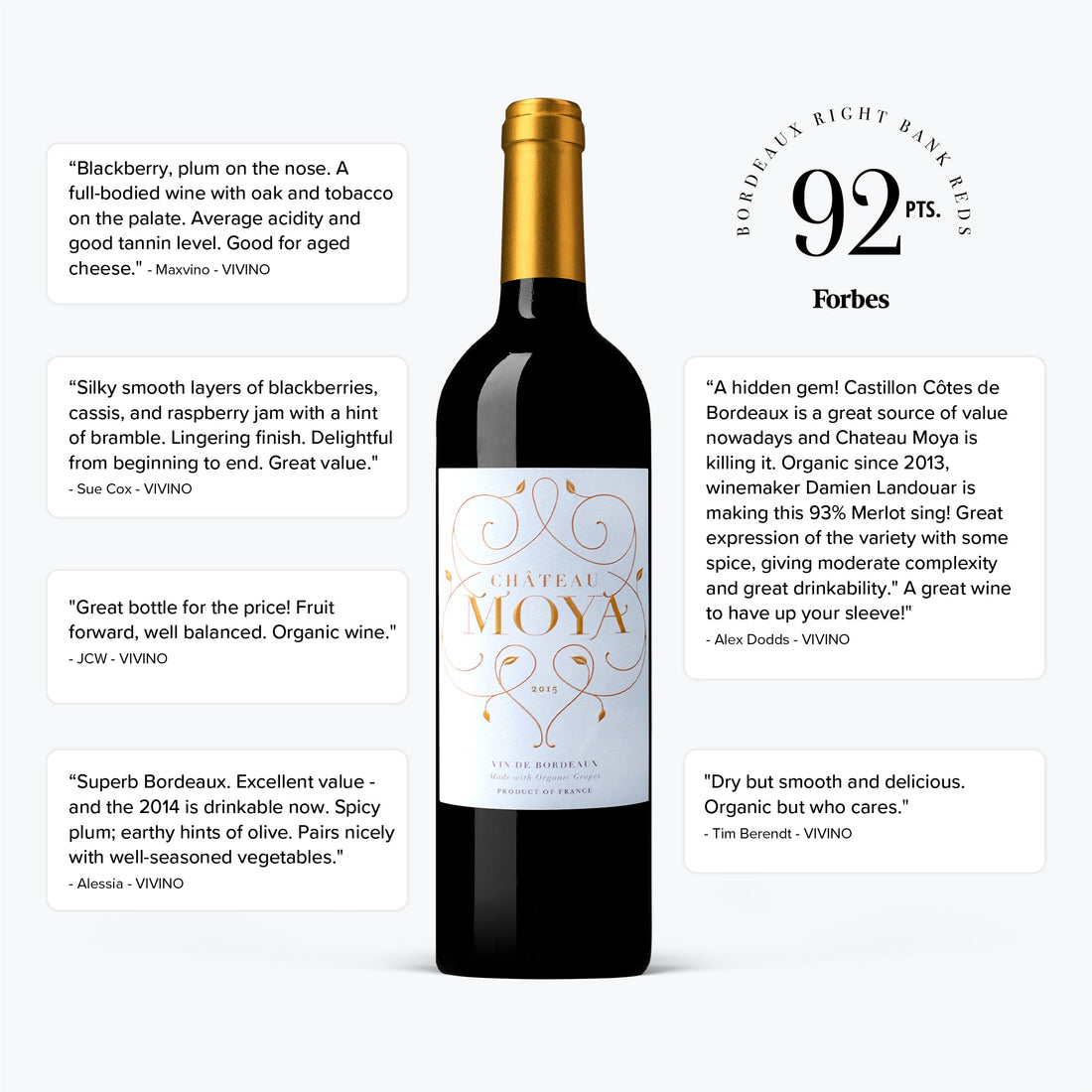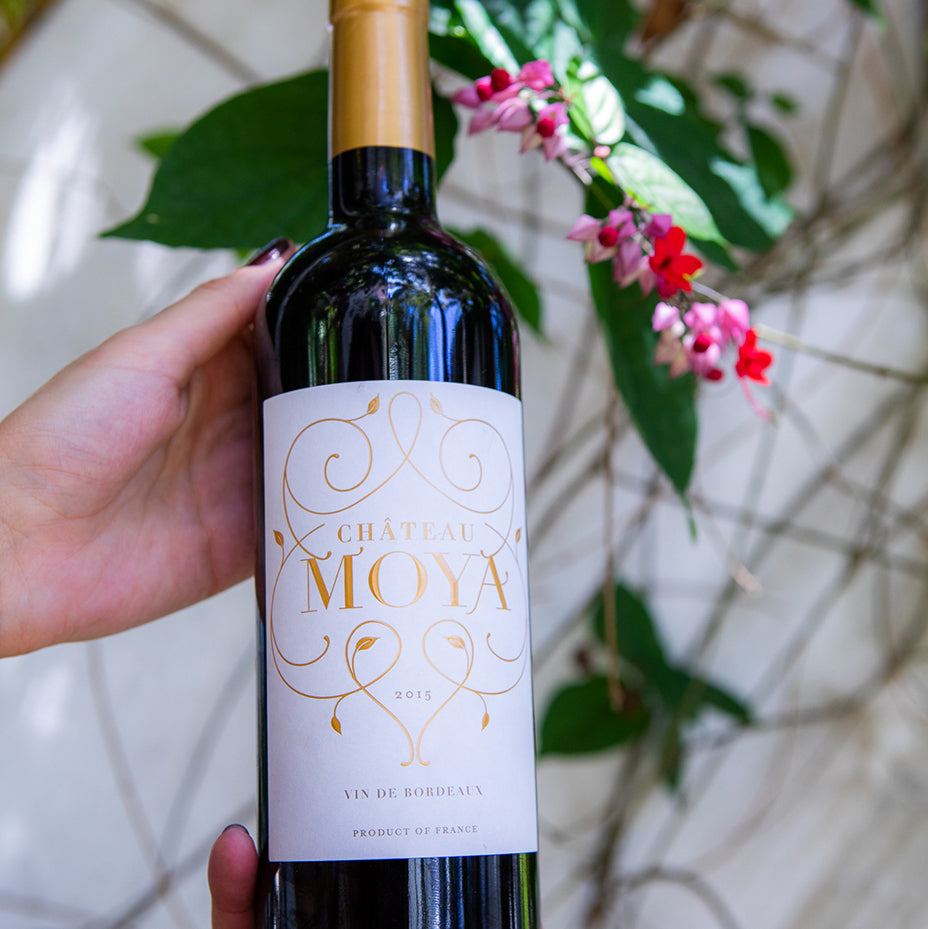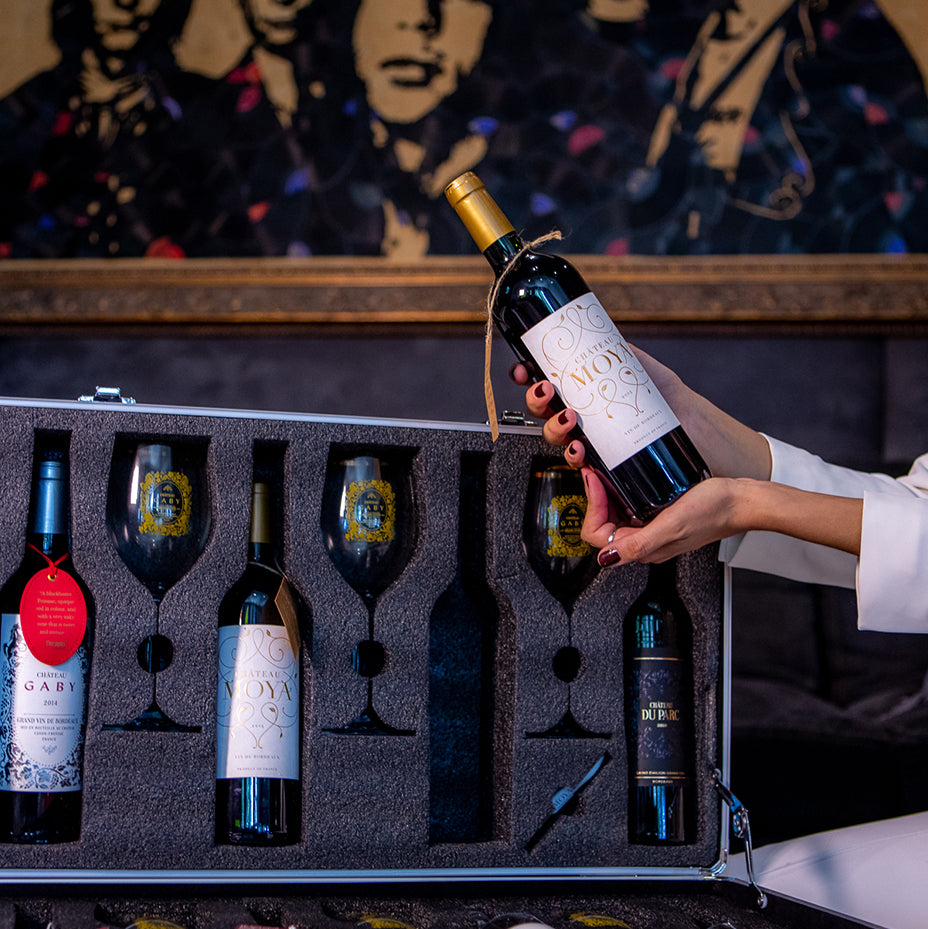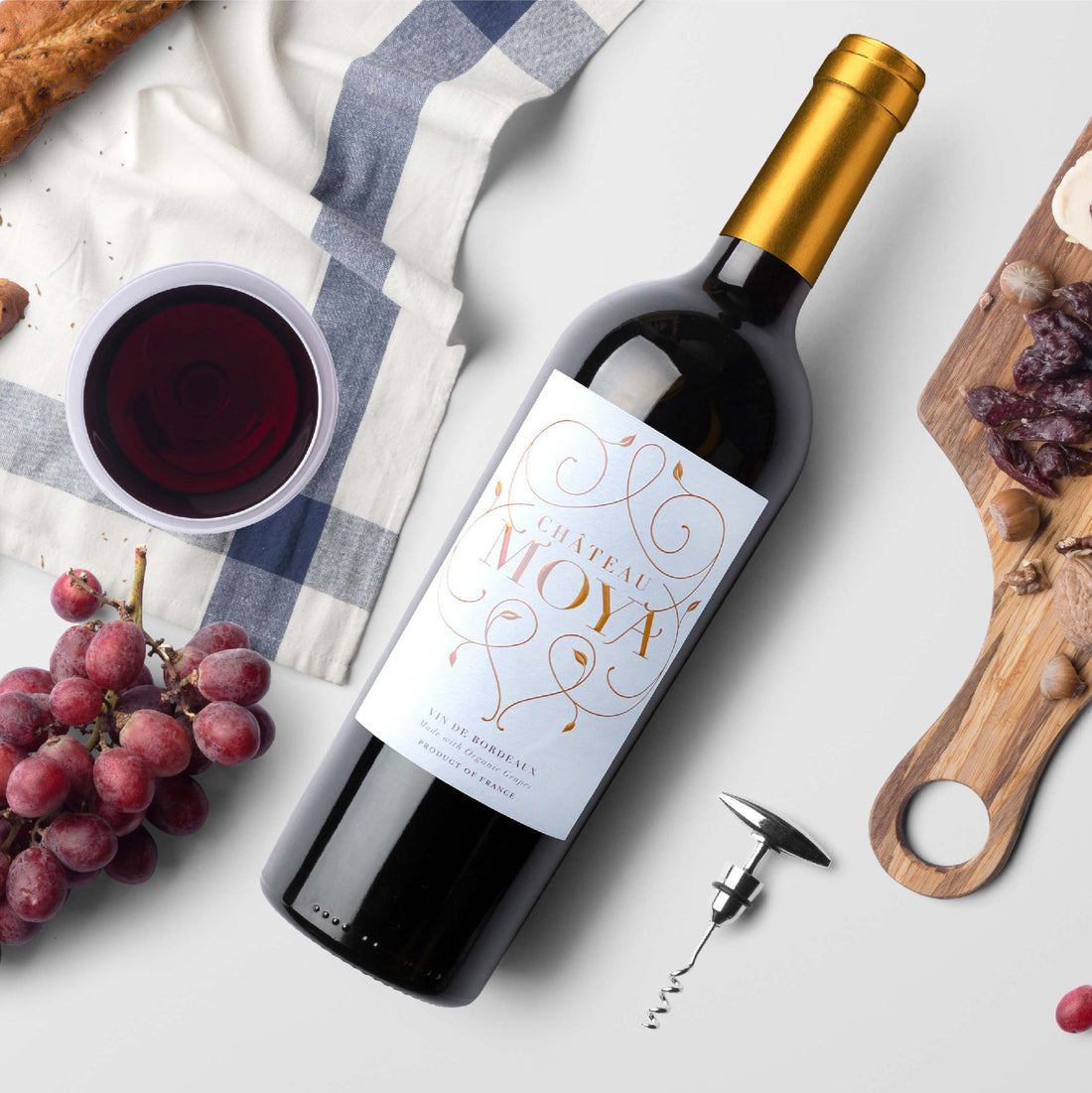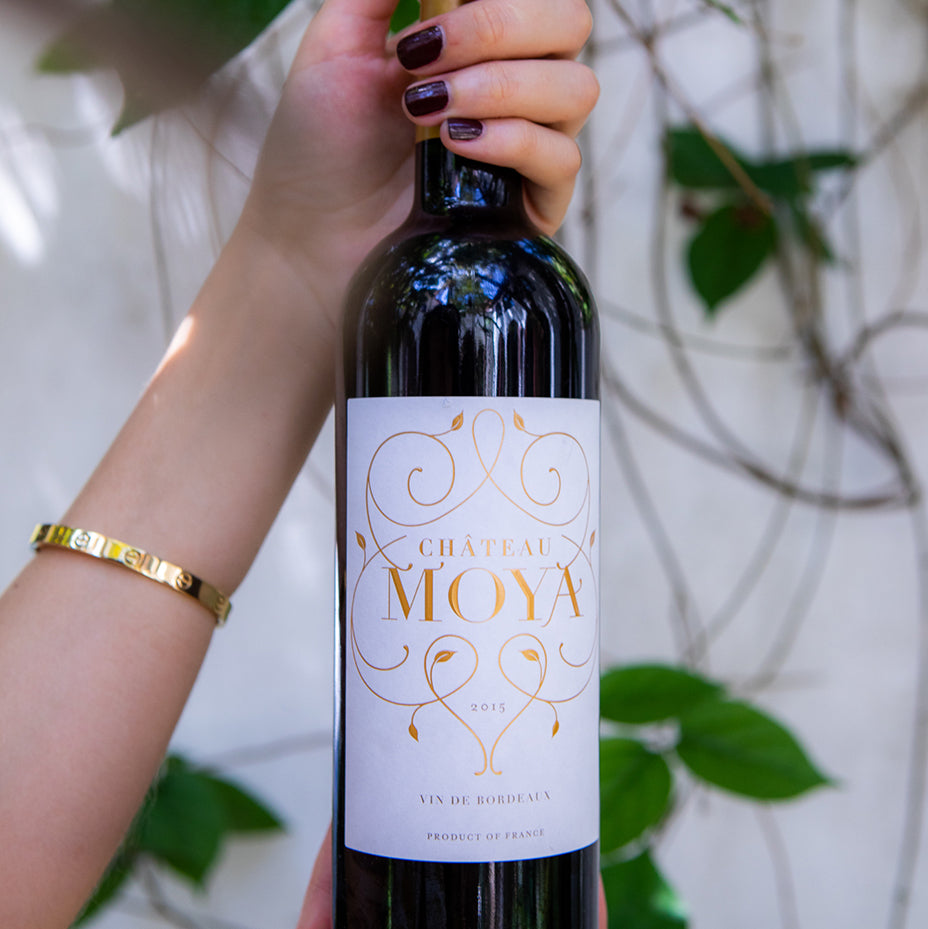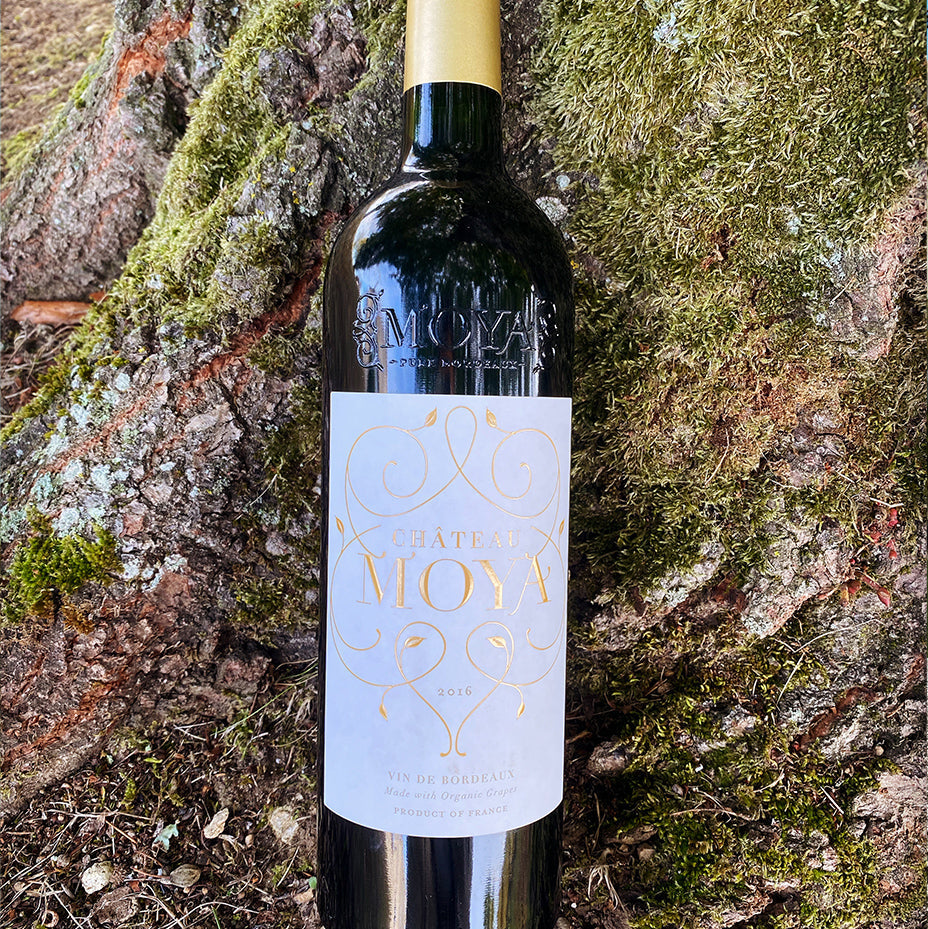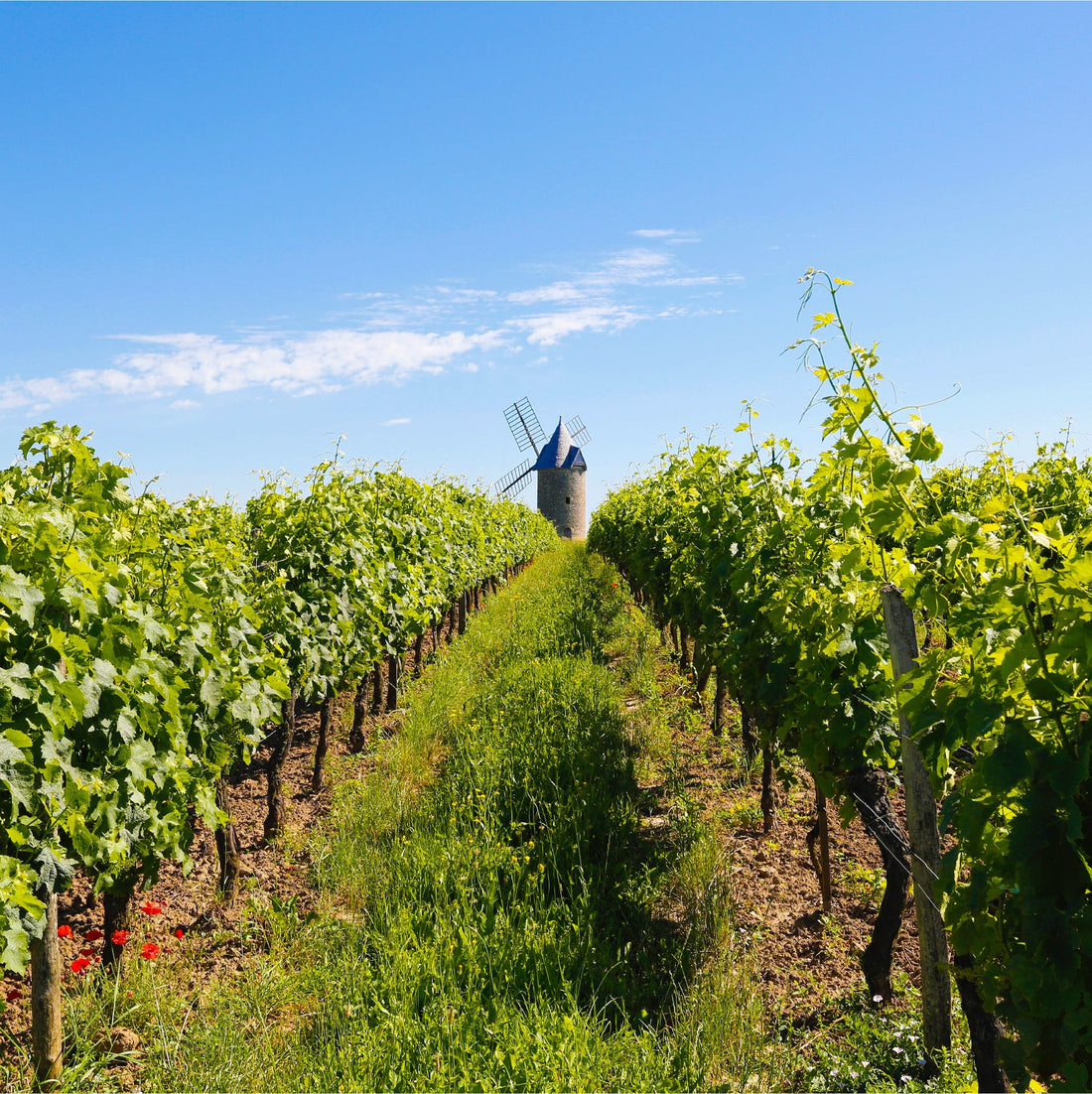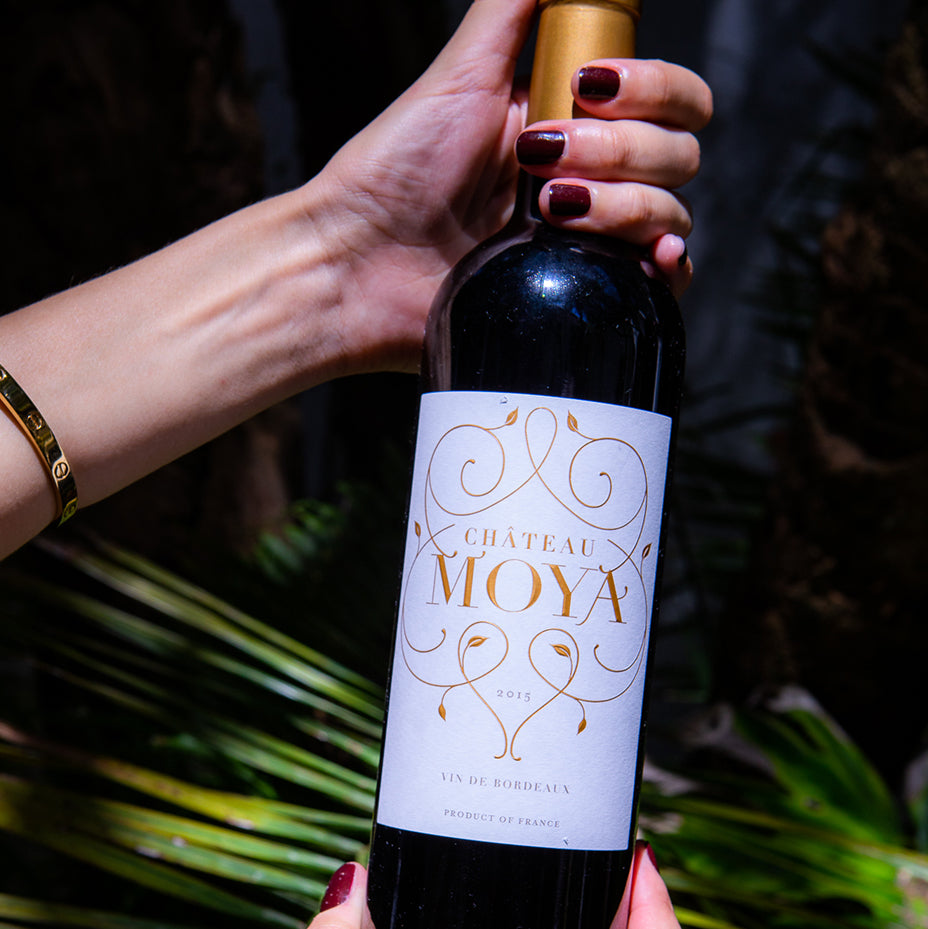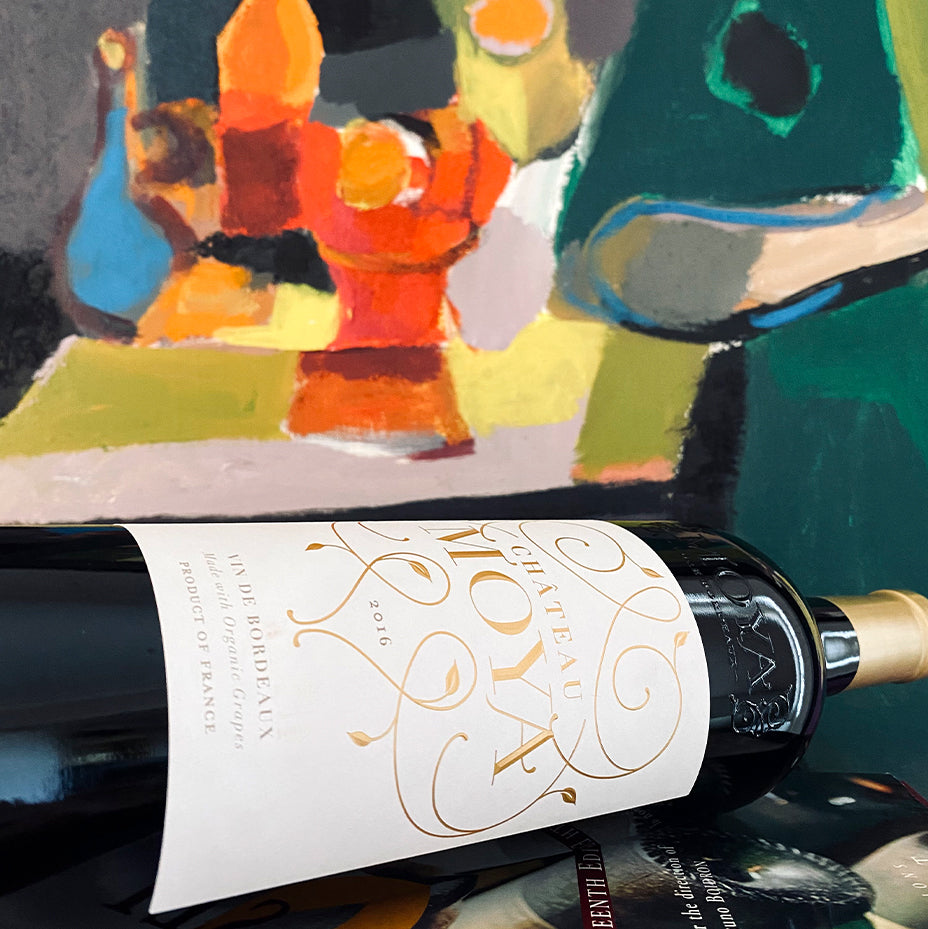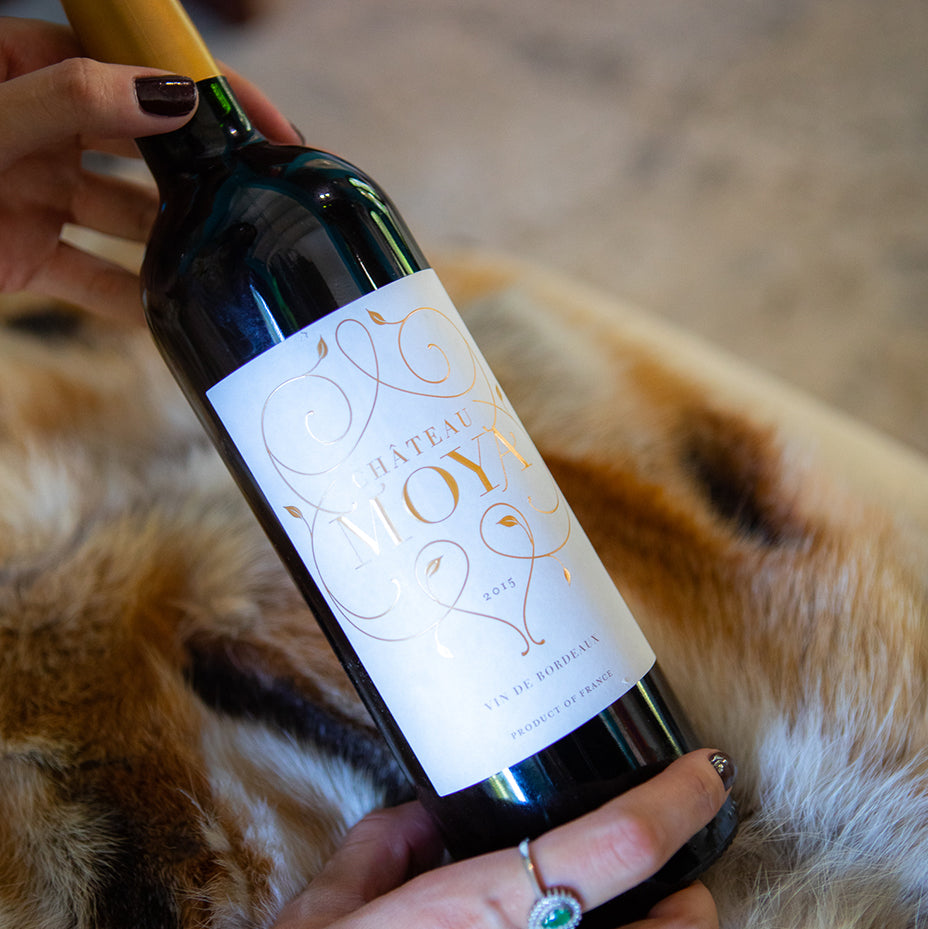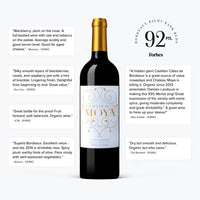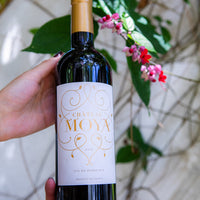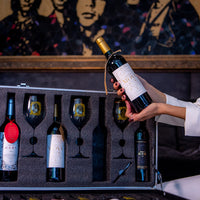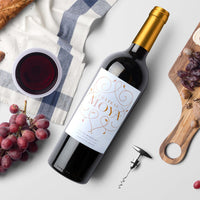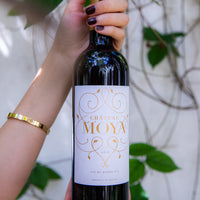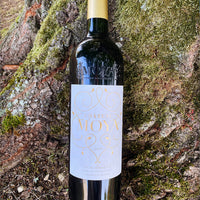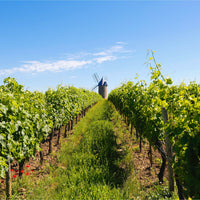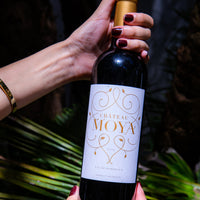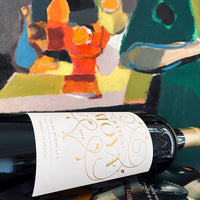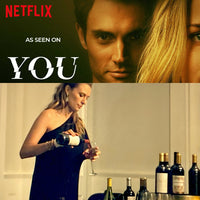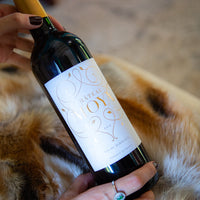 FREE SHIPPING WITH 12 BOTTLES
Located in the heart of the Cotes de Castillon region on the prestigious right bank area. The region was named after the last battle 'Castillon la Bataille' that ended the Hundred Years' War in 1453 between England and France. Today this remarkable terroir neighboring Saint Emilion is producing some of the finest Bordeaux wines. The fabulous sun exposure on its slope and its microclimate has made this appellation very fashionable over the last decade.
Chateau Moya is one of the region s' pilar. It has been many times awarded and received exceptional ratings by the critics  Under the care of Damien Landouar a star wine maker who using traditional farming techniques as well as very ''avant garde'' methods such as genodics ( playing music of a certain frequency to the vines enhancing their health and quality of the fruits  ) The production of this fully Organic growth has made Moya a cult wine with many followers.
The 90% Merlot in the blend of superb quality brings the richness and an exceptional velvety mouth feel completed by 10% cabernet sauvignon giving the structure of a ''grand'' wine.
Produced from organic grapes, this well-formed wine is ready to drink. While it does still have tannins and a firm texture, black fruits give it the right aging and richness. - Wine Enthusiast
"A hidden gem! Castillon Côtes de Bordeaux is a great source of value nowadays and Chateau Moya is killing it. Organic since 2013, winemaker Damien Landouar is making this 93% Merlot sing! Great expression of the variety with some spice, giving moderate complexity and great drinkability." A great wine to have up your sleeve!" - Alex Dodds - VIVINO
"Silky smooth layers of blackberries, cassis, and raspberry jam with a hint of bramble. Lingering finish. Delightful from beginning to end. Great value." - Sue Cox - VIVINO
"Blackberry, plum on the nose. A full-bodied wine with oak and tobacco on the palate. Average acidity and good tannin level. Good for aged cheese." - Maxvino - VIVINO
"Great bottle for the price! Fruit forward, well balanced. Organic wine." - JCW - VIVINO
"Dry but smooth and delicious. Organic but who cares." - Tim Berendt - VIVINO
"Superb Bordeaux. Excellent value - and the 2014 is drinkable now. Spicy plum; earthy hints of olive. Pairs nicely with well-seasoned vegetables." - Alessia - VIVINO
"90/10 Merlot/Cabernet Sauvignon wine from Castillon – Côtes de Bordeaux. Aromas include red fruit and some green grass. Acidity is crisp, tannins still young. Well balanced and still young." 92 POINTS - Tom Mullen - FORBES
This 2015 vintage On the nose, the wooden, toasted, and spicy notes stand out as well as ripe red fruit notes . On the palate, the wine is well structured, will beautifuly integrated tannins. It is  elegant and smooth all the way through a long lasting finish. 

FREE SHIPPING WITH 12 BOTTLES
(Shipping to Alaska and Hawaii will be an additional $75)
Our wines are made with organically grown grapes and estate grown, which the winemaker personally cares for from vine to the wine.
How obsessed are we about making great wine a naturally as possible? We even play music to the vines twice per day - this practice is called "Genodics uses various sound waves and frequencies to stimulate the vines natural resistance to pathogens such as bacteria, fungus, and viruses. This allows us to leave out the chemicals and pollutants.... Pure as nature intended.
Estate Grown and bottled at the Château Not bulk wine, only wine we care for the entire season and we oversee the entire process.
Château Moya is a certified organic estate located in the Castillon Cotes de Bordeaux appellation, next to Saint Émilion in Bordeaux, France. The 20-acre property is located on a clay-limestone hill some 230 feet above the valley floor with a stunning 360-degree panoramic view. Its pristine vineyards are tended to by the same team managing Château Gaby, and between 30,000-40,000 bottles are produced annually since the first vintage in 2009.

Château Moya has been certified organic by ECOCERT since the 2013 vintage. Organic wines have become increasingly popular in Bordeaux and around the world not only for the longevity of soil and environmental factors but also for the quality of the wine. Recognizable for its opulence, finesse, and well-balanced persistence, Château Moya is one of the finest Bordeaux wines in the region.
The Region
Cotes de Castillon, with its rolling steep slopes of hills and valleys created by the Garonne and Dordogne rivers, is one of the most recognized and fashionable appellations of Bordeaux with several prominent winemakers purchasing châteaux here. Its vineyards are located east of Saint-Émilion and south of Fronsac which proves to be advantageous as it provides excellent exposure to the sun, and the climate is slightly warmer and drier than most of Bordeaux. It is devoted solely to the production of red wine, and the dominant grape varieties planted are Merlot and Cabernet Franc. The wines are known for being concentrated, fruity, and typified by strong black currant notes. They also have a good price to quality ratio and can be enjoyed young and age just as tastefully. Cotes de Castillon is also committed to environmentally-sound practices and sustains one of the highest concentration of growers using either organic, biodynamic, or self-sustaining farming techniques.
Damien Landouar - Winemaker
A native of the historic town of Saintes, just north of Bordeaux, Damien Landouar is the winemaker and estate manager for Chateau Moya. For more than two decades, Damien has dedicated his career to winemaking in the Bordeaux region. Damien has a degree in agronomy and completed post-graduate studies at Vayres Rural Institute to expand his knowledge of winegrowing, oenology and the wine trade. In addition to his work with the Chateau Moya estate, Damien also manages three other estates for owner Tom Sullivan including Chateau Auguste in Entre-deux-Mers; Chateau Gaby, a Canon-Fronsac estate; and Chateau du Parc, a Saint-Emilion Grand Cru.
We are extremely passionate in our wine making and hope you enjoy the fruits of our labor.
Merci and Sante