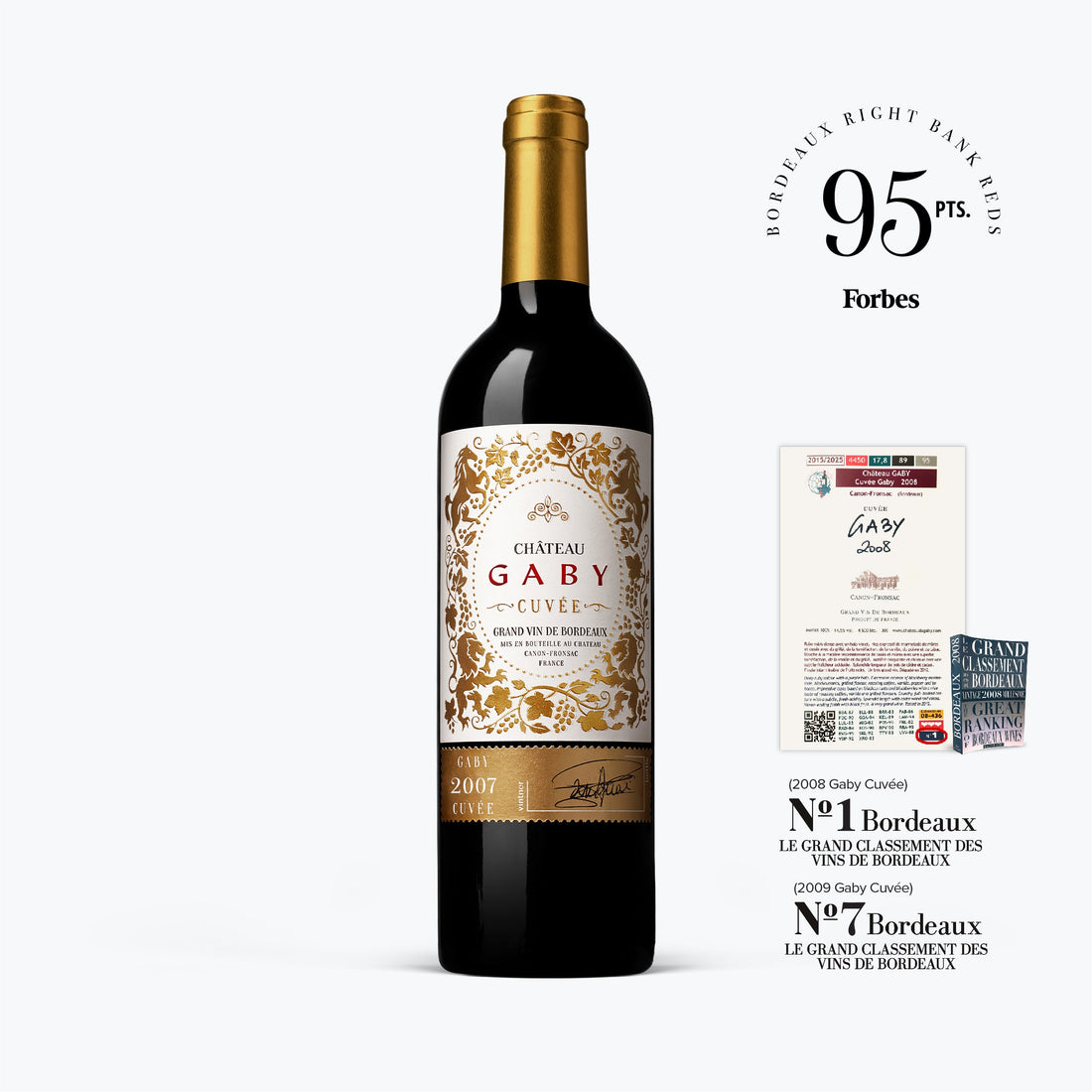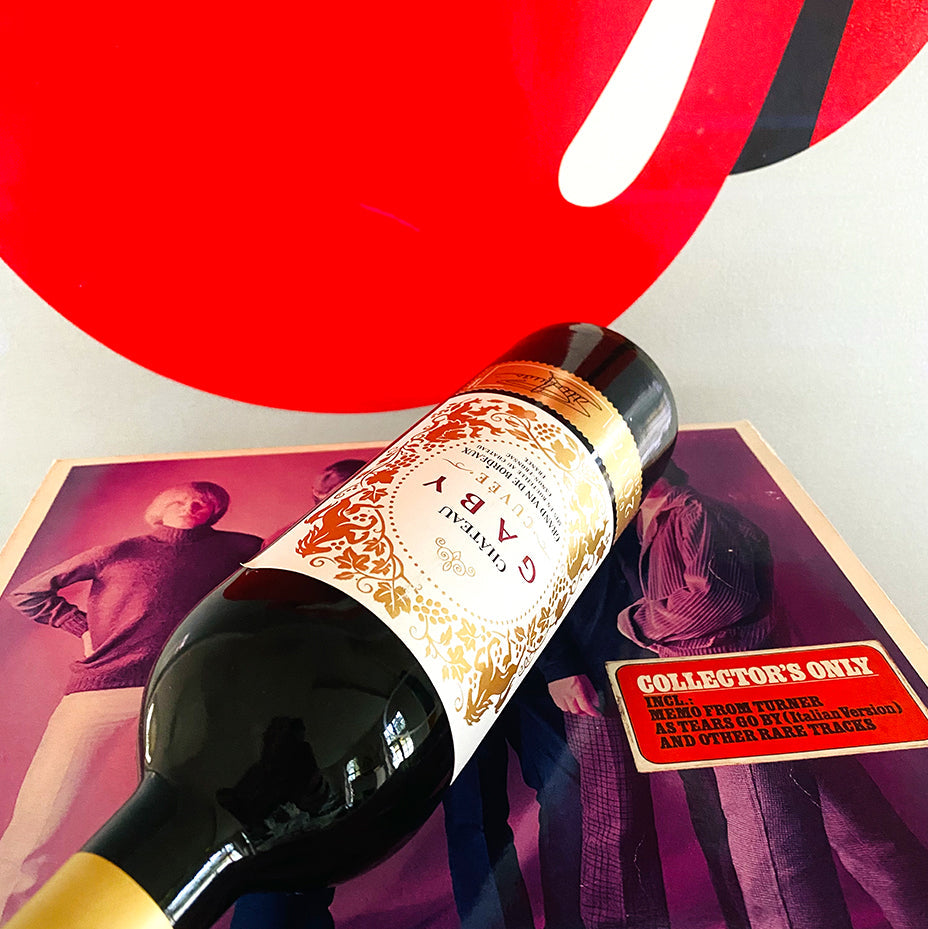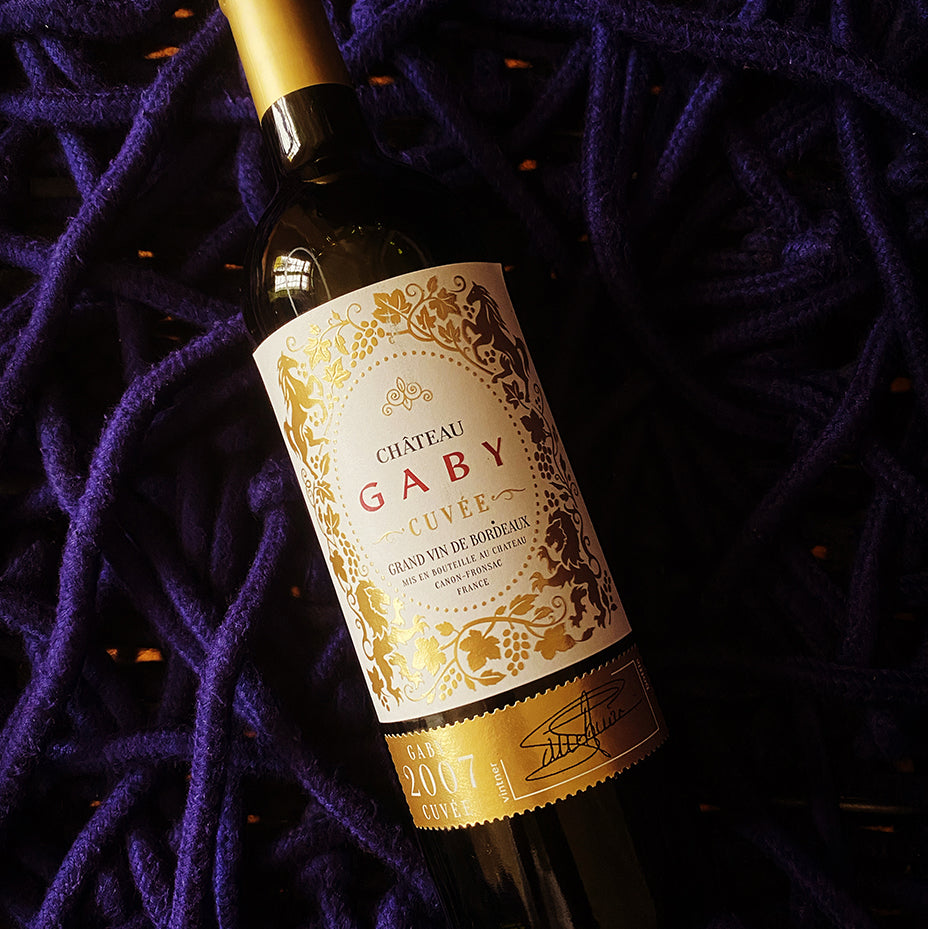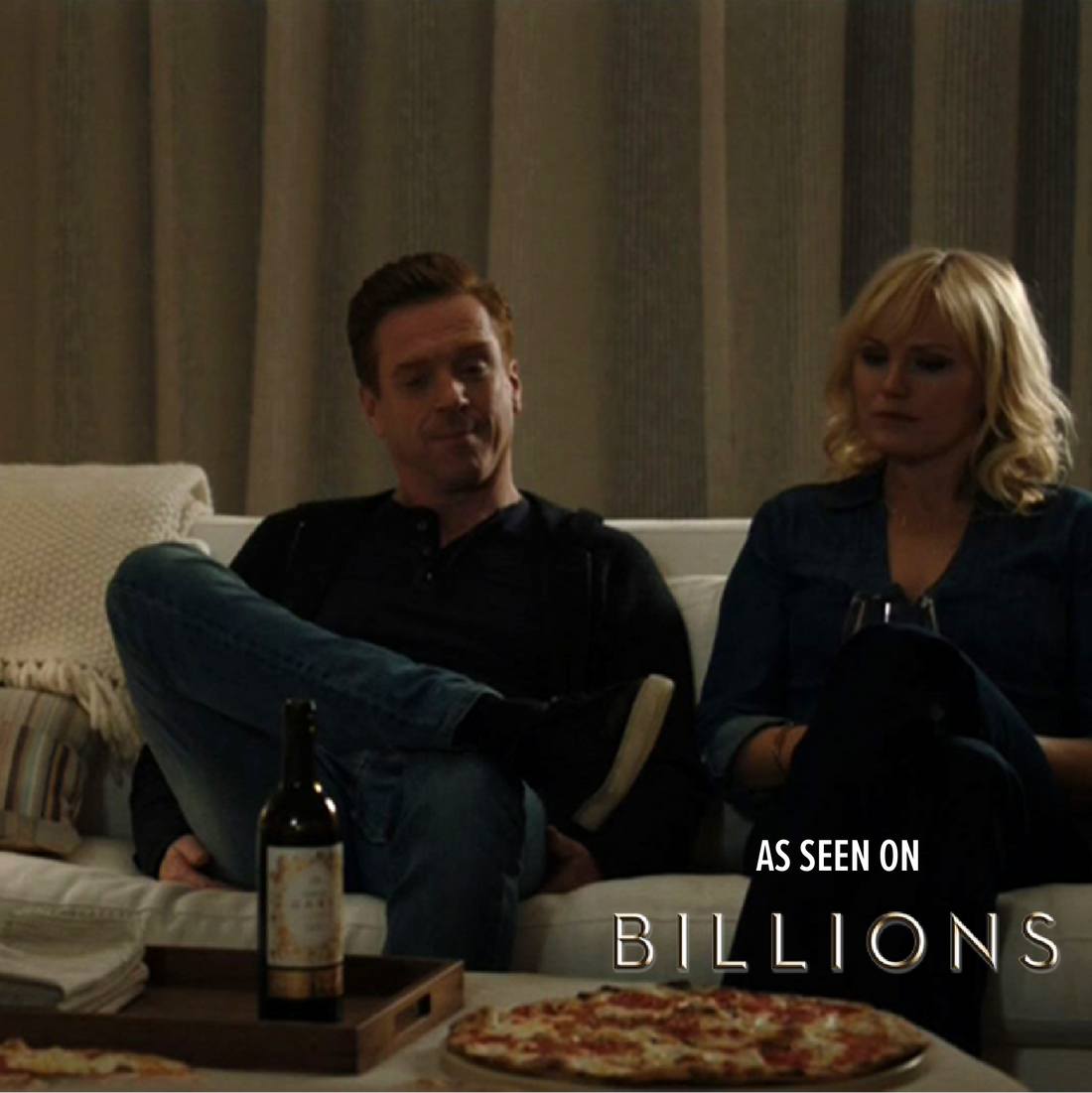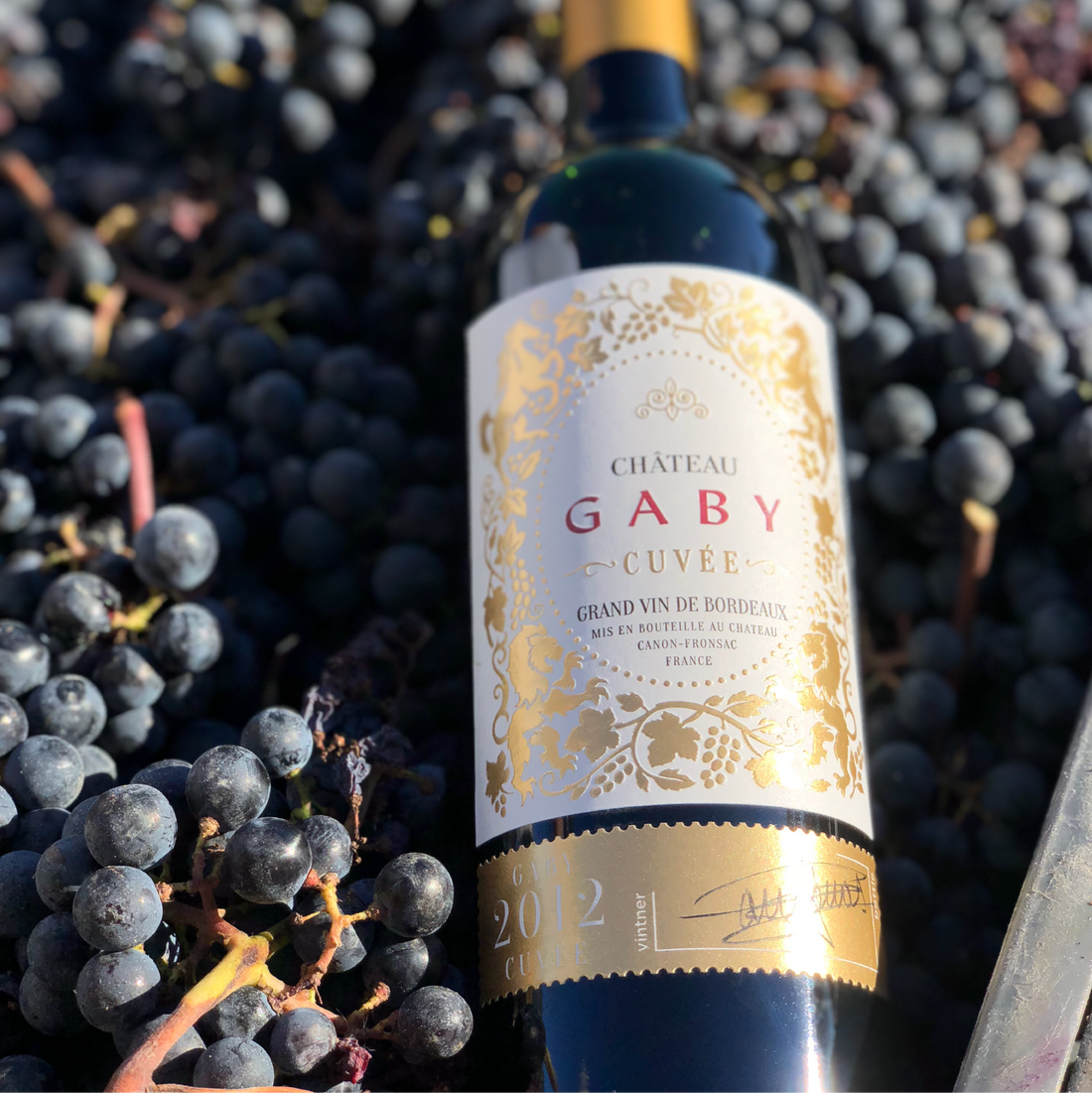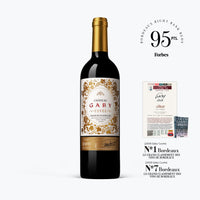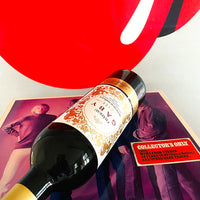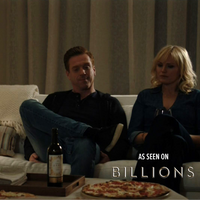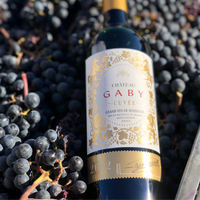 FREE SHIPPING WITH 1 BOTTLE MINIMUM
This Award winning wine (Ranked #1 in 2012 and # 7 in 2014 in all of Bordeaux by Le Grand Classement des vins de Bordeaux) is made from specially selected plots and handcrafted to make a truly outstanding wine. Each bottle is signed and numbered by the winemaker, Damien Landouar. Production is limited.
This wine, produced from a small parcel, is still very firm, young and tight. Its tannins dominate, leaving only hints of the red berries that should be there. It has weight and should open up over the next few years. - Wine Enthusiast
"Aromas of coffee, acorns, bark and red fruit. Soft tannins and enfolding acidity cover delicate fruit flavors in this complex and burly wine with blueberries mid palate. Serve with a grilled steak or a bulgur dish." - 95 POINTS Tom Mullen - FORBES
FREE SHIPPING WITH 1 BOTTLE MINIMUM
(Shipping to Alaska and Hawaii will be an additional $75)
Our wines are made with organically grown grapes and estate grown, which the winemaker personally cares for from vine to the wine.
How obsessed are we about making great wine a naturally as possible? We even play music to the vines twice per day - this practice is called "Genodics uses various sound waves and frequencies to stimulate the vines natural resistance to pathogens such as bacteria, fungus, and viruses. This allows us to leave out the chemicals and pollutants.... Pure as nature intended.
Estate Grown and bottled at the Château Not bulk wine, only wine we care for the entire season and we oversee the entire process.
Damien Landouar - Winemaker
A native of the historic town of Saintes just north of Bordeaux, Damien Landouar is the winemaker and estate manager for Château Gaby. For more than two decades, Damien has dedicated his career to winemaking in the Bordeaux region. Damien has a degree in agronomy and completed post-graduate studies at Vayres Rural Institute to expand his knowledge of winegrowing, oenology and the wine trade.
We are extremely passionate in our wine making and hope you enjoy the fruits of our labor.
Merci and Sante
At Château Gaby our winemaking process is a natural as it can be - Never adding flavorings or colorings - each year will taste a bit different - due to weather conditions, etc - this does make farming more difficult but we believe strongly this how wine should be a natural process, not made in a factory to taste the same year after year.
Château Gaby
Located just an hour's drive east from the city of Bordeaux, Château Gaby is a jewel of the Canon-Fronsac appellation. Nestled on a hilltop overlooking the vineyards, the 18th century château is a stunning representation of the area's long history of winemaking.

The first vines were planted on Gaby's hills in the 1600s. Today, the estate produces some of the world's finest Bordeaux wines. Lovingly restored in 2006, the interior of the château reflects the beauty of Bordeaux's countryside. The view from the chateau is spectacular and considered the most beautiful panoramic viewpoint in all of Bordeaux.
Château Gaby Bordeaux Wine Is A Blockbuster!
Decanter
"A blockbuster Fronsac, opaque red in colour, and with a very oaky nose that is sweet and intense…"
– Decanter Magazine
Forbes
"This 80/10/10 blend of Merlot, Cabernet Franc and Cabernet Sauvignon includes a beautifully light, clear and precise range of aromas of florals and red and black fruit—including violets—as well as aromas of sandalwood, clover and morels. In the mouth, this is a juicy red with tastes of mandarins, plums as well as mint and tarragon. Pair with blackened fish or beef bourguignon. 94 points"- Tom Mullen FORBES
The New York Times
"Fronsac. It's a little-known viticultural area close to two famous ones, St.-Emilion and Pomerol, According to one French tome, the Canon-Fronsac wines are rich and supple"
- Frank J. Prial New York Times